Missionaries of Merciful Love

God's Will, Simplicity, Prayer

May the peace and love of Jesus be with you! Welcome to the Missionaries of Merciful Love website. We hope you enjoy visiting this site and are blessed by what you read. We desire to spread the merciful love of God to the world. 

God's merciful love for us is shown especially in his only beloved Son, Jesus, who gave his life for our salvation on the cross. Jesus gave his own body and blood for us both at the Last Supper and upon the cross. 

Our focus is on the merciful heart of Jesus, so full of love, pierced with a lance and gushing forth water and blood as a fountain of mercy for us. This fountain of mercy envelopes the whole world where all people can receive forgiveness and mercy.

Our vision is a Christian community striving to be a sign of brothers and sisters in Christ loving one another, seeking holiness and being instruments of evangelization as members of the Catholic church. We believe that, more than ever, the world needs to experience mercy and love. The spread of violence, hatred and divisions in society cry out for mercy, forgiveness and love.

We believe that we are living in a special time where God's merciful love is being poured out in a mighty way upon all those who turn to him. God desires to forgive and heal us. He wants us to have an abundant life. As we turn to Jesus and surrender our lives to him, we will experience his transforming love. We truly are the family of God: brothers and sisters in Jesus Our Lord. 

The Missionaries of Merciful Love are a private assocation of the faithfull in accordance with canons 298 and 299.  Our spiritual director is Franciscan priest in the Order of Friars Minor.  
 Please pray for us that we will listen to the Lord and do whatever He tells us.  You can view our videos at 
MML Videos
Divine Mercy image copyright The Marians.

Used with permission.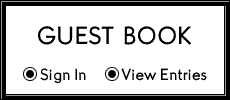 © Marian Fathers of the Immaculate Conception of the B.V.M. Stockbridge, MA 01263. All Rights Reserved. Used with permission.

NEWS

We currently have MML Members and Novitiates in Canada, Nigeria, USA, Italy and India.  Come and join us spread the Merciful Love of Jesus to the world too!!!

Pete Masons Testimony (Coming Soon!)

Get  Free Catholic 

e-books when you click on the button below!

Our patron saints are: St. Faustina Kowalska, St. Therese of the Child Jesus and the Holy Face and St. Francis of Assisi